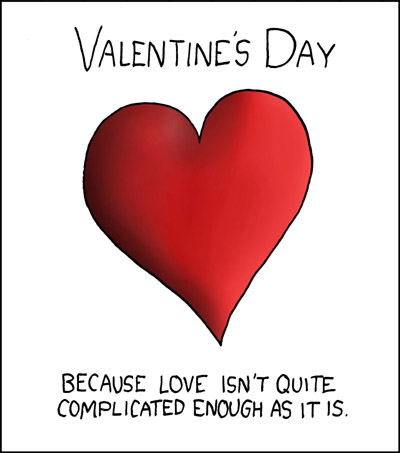 Happy V-Day X.....and when I say V, I don't mean Virginity Day.... It's Friggin' Valentine's Day. This year I'm gonna postpone my celebration coz my significant other is not around....yet... But hey I'm not the only one. I have TONS of friends who postponed their celebration to the next day coz busy with work and all...
This came to a question...
Could you be ever TOO BUSY to celebrate an occassion with your Loved one?
If he/she is too busy to celebrate v-day with you, does it mean the relationship you been having for dunno how many years mean nothing to him/her to the extend he/she has to postpone?
One conclution......
PEOPLE ARE WEIRD
. Have a fucking good V-Day bro...