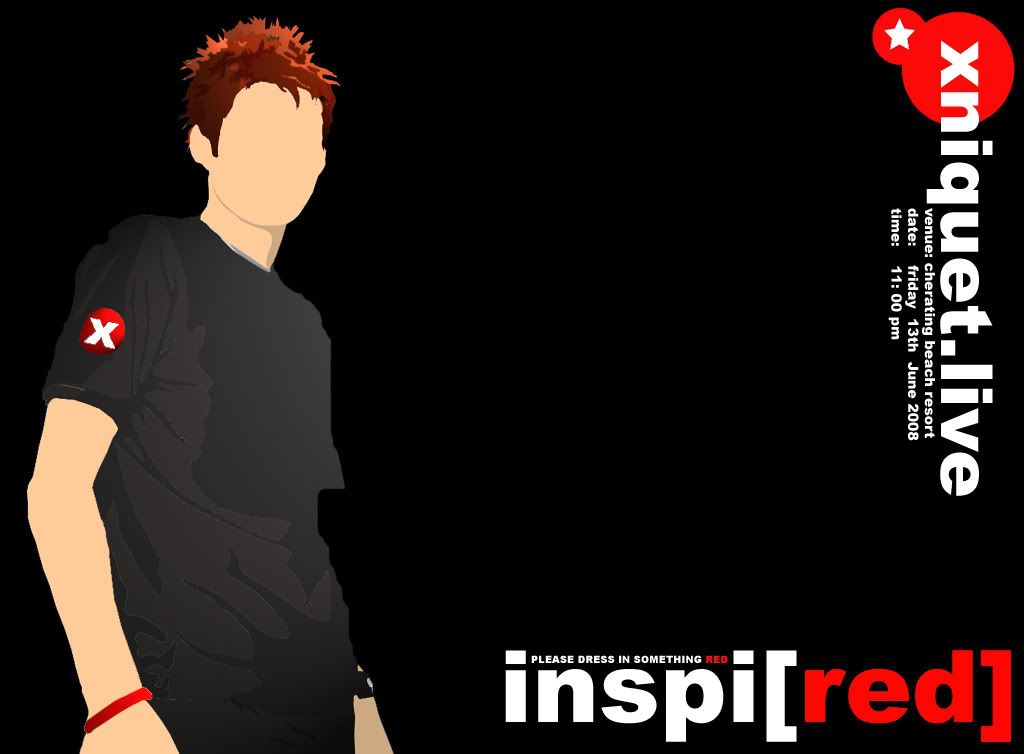 The next xniquet.live gig will be on Friday 13 June 2008, it will also mark the first time we are doing a charity gig where all the cover charge and 40% of the proceed from the tap will be donated to the humanitarian fund for the victims in China and Burma. This is also the soft kick start for our upcoming single due late August 2008 entitled "Paint It Red" which also will be aired on one of our radio station of which I am not allowed to mention [yet]. So drop by enjoy the show, do it for a cause and remember to put on something red on that day, even woa woa will be there and she will be in red too XD…


what your mind says?
just got the cover of the promotional EP, our Single will be out next month and the EP will be in August....