In my iPod: Devour - Marilyn Manson
[download]
State of mind: a whining bitch
Location: Sanchi, India
I woke up today feeling like what I have always been feeling since day one I landed here; I felt like a great ball of surge filled with the energy of a thousand enthusiastic zealots that have been completely extinguished; I give new meaning to the phrase "a tub of lard"; I was laziness's eldest sibling - sloth; "Procrastinate" is my middle name and I have been doing something that is equal to nothing in this place they called Bhopal for 4 days. Apart from burrowing inside air conditioned rooms, eating, going online and sleeping. I pretty much achieve nothing. Some great backpacker I am huh?
I convinced myself that if I was to continue doing what I was doing, I might as well stayed back in Kuantan. So today, I just had to drag my ass out into the outside world and see what the fuck this Bhopal has to fucking offer. And so it was during breakfast while having some good Chaat [1], I found out that just about 48kms away from this fucking place, there is a village called Sanchi which is the home to one of the world's ancient heritage – the great Stupa of Sanchi.
FAQs (things that might fucking cross your mind right about now…)
Q: So what the fuck is a Stupa?
A: A fucking Stupa is a mound-like motherfucking Buddhist structure, in other words it is shape like a fucking dome or a woman's breast to be precised.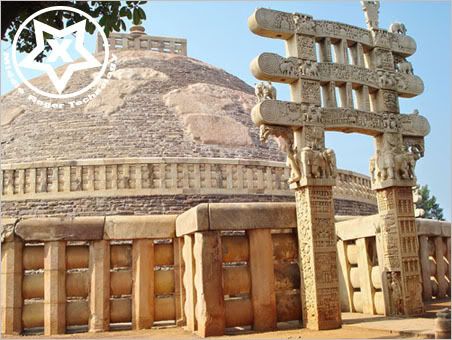 Breast-like Buddhist monument

Q: So what the fuck is inside this breast-like Buddhist structure?
A: The Buddhist believes that these breast-like structures contains Buddhist relics, typically the remains of a Buddha or saint. It is worshiped and considered as a sacred place by the fucking Buddhist.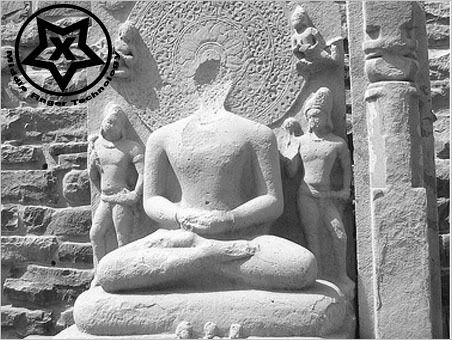 A Buddha that needs head …..HAHAHAHAHAHAHA…(OK, lame I know)

Q: So what is the fucking deal with the Great Stupa of Sanchi?
A: to be honest, I went there saw it and I still don't know what the fucking deal. But since the UNESCO has consider it as one of the ancient world's heritage, it must be a fucking something. To be frank it is not every fucking day that you see stones arrange and form into a women's breast and the artistry on it is simply marvelous.
But the highlight of the trip must be the nude chic on these structures. Since I am already here, there is no harm doing a little titty twisting right?

You know I am not the guy who loses his cool easily but it pisses me off when I was sun-drenched and had to fucking wait for almost 1hour 45minutes under the fucking heat for the bus to head back to Bhopal. Yeah, it may seem that I whine more than I am enjoying myself but that isn't the case. I whine simply because I don't wanna be like a generic tourist blogger who fucking sucks the cock and throw praises about the place that they have been, making you feel crappy because you are sitting in your 3 x 3 cubicle with your fucking neck tie choking your neck while reading it. Hell no, I don't suck foreign dicks; I'll give it to you straight up without sugar coating the fucking facts.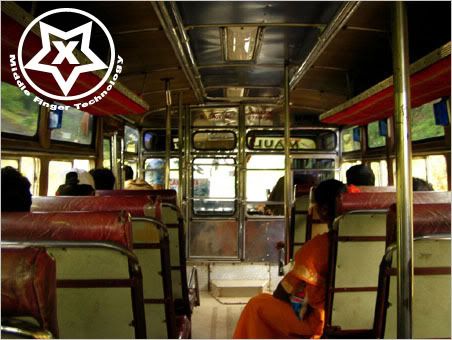 Inside a non-AC mini bus: traveling back to un-civilization in style

My verdict is: I must say my trip to the great Stupa of Sanchi is definitely a once in a lifetime experience because it made me fucking get out of the hotel, paying RS 75.00 for the 1.5 hours hellish mini bus ride, just to see some fucking stones monument shaped like breasts. Why I say it is a once in a lifetime experience? Because I vowed to never come back again, fuck it. I am sorry even though it is a really beautifully crafted monument of the past filled with the great work of artistry but it is still not really my kind of thing. Give me something outrageous or something that has a totally morbid story behind it, then I would probably go down on my fucking knees if you want me to suck it.
Update: Moments after I fucking got back to the hotel, there was a fucking blackout and half the town is in darkness. Fuck, I am tired; I am hot; I am pissed and I can't stop whining like a fucking bitch.
FOOTNOTE:
[1] is a generic term for a plate of a tangy and spicy snacks with an assortment of flavors all mixed into one - which I might blog about later.

xniquet's journey across India