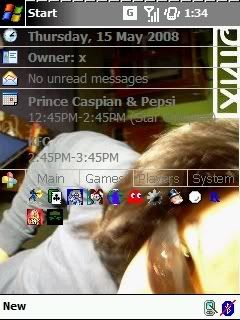 It was 3am in the morning, I could swear I hear woa woa snoring away on her bed. But the bloody medication that I took only gave me this much of rest. I was perfectly alright yesterday because I was off my medication because I had to go to my office to sign some papers. I was glad I went there because it would only mean good internet connection and KFC. And also I was all clear in the head and I was able to talk cock with my bitches in MSN chat room which I haven't did for a long time. But again my health has taken its toll and again I succumb to my sickness as I took my night capsule. But that was the thing that kept me up at the wee hours of the night and also to find MLL having trouble sleeping. After a long consideration of whether or not to go for the gay flick Prince Caspian which I totally
blow off here
, I finally give in to the idea of watching it because I can't be that selfish and just watch all the movies that I want to only, I had to take into consideration my movie buddy's choices too and also it was also a good excuse for me to get KFC and Pepsi again. So what the heck, and since we couldn't sleep, the only sane thing to do is to watch the first Narnia 1st Installation again which was her idea (I was kinda reluctant because it would only remind me how fucking boring it is) to refresh our memory. So we went to my room (the olnly room in the house which is sound proof, so I have an excuse) blast the air-condition and watched the dvd which made me strangely sleepy at a very early stage of the movie, because those 4 punks still haven't found the fucking wardrobe yet and I was already asleep. But it felt strangely good to have someone sleeping beside you [*shivers] after so long. Then I woke up with a note beside my bed asking me to get ready by 1130am and woa woa's head on my chest. She must have climb on my bed during the night .

Article on xniquet-wiki available:
Miss Long Legs
The show started sharp at 1245pm and I didn't have much expectation of it because I am so not a big fan of Narnia, but surprisingly this installation was good and entertaining, so much better than the first one which was about
a big dumb wardrobe. The starting was good but a bit dark; I wonder how those suckers are going to do the pirated copy in the cinema. Anyway, here we see the role of the asshole being shifted from Edmund to Peter, I bet in they take turns to be the asshole that will go against what little Lucy have to say. Anyway, fighting sequence was lousy and it didn't even make a dent in on the best medieval fighting sequence ever film that is found in Lord of the Ring's the Two Towers - The Battle of Helm's Deep. But if you are into watching an army of livestock and vegetables going against human army, you have come to the right place.
Start Spoil

er:
In the e
nd a b
ig win f
or the liv
estoc
k and
veg

e
t

ables. WT
F!!!
End
Spoiler.
But it is worth your money if you have nothing to do or you wanna just make someone happy so that she will go watch Indiana Jones with you next week.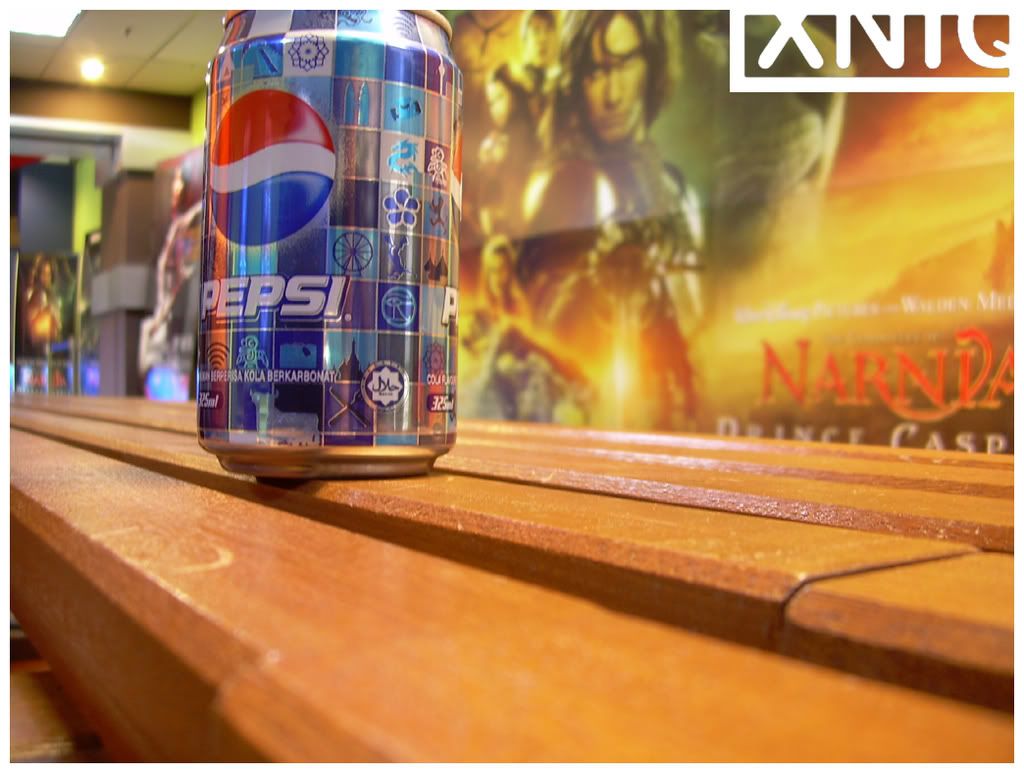 Anyway, Narnia as always has such a strong Christian message in it, thanks a lot to CS Lewis. Maybe that is why Switchfoot another Christian band did a song which is pretty good for this movie. It is call "This is Home". Anyone with a good quality file of that song please i am willing to trade ya with any other songs that you want or some good 3gps if you know what i mean.


what does your mind says?
Help!!! I want the song "This is Home good quality one from , i have the crap version if you want it , mail me