In my iPod: Cocky - Kid Rock
[download]
State of mind: Celibate
Location: Bangalore, India
Bangalore is known to many as the city of garden because of the natural garden surrounding it but get real, you think I would give a fuck if it has the royal park here? That is why I have never like vegetable, leaves and insect shit ain't my fucking interest. But somehow, I can really get the hang of this city because another name for Bangalore is "The Pub City of India". Because this is where all the clubs and night activities centers, hot and not to mentioned soon to be drunk chic congregate. To be frank, I ain't a party animal and I ain't a fan of clubbing; I hate smoke and I hate smokers even more. But being here and in the company of a local beauty – Aria; Yeah I wouldn't mind smelling like smoke for one night.
I met Aria while I was at the coffee house; she was the nicest piece of ass I have seen thus far in India. So I gathered my balls, walked up to her and started a conversation. I don't really do that when I am back but when you are in a foreign country, you don't really have to worry about shitting in your own cereal bowl. You don't have to worry about getting your reputation or ego tarnished. And there is no "out of your league" rule here, you can fucking aim as high as the sky. With a butt fucking ugly face like mine, I can easily go up to a girl who has a face of a seraph and it doesn't fucking matter. I know the road to getting date with a fucking face like mine is always paved with rejection but I think it was my lucky day. After my brief introduction and a little "How Ya Doing? "charm (courtesy of Joey Tribbiani), we kinda hit off and before long, we were going out tonight. (Okay, we did have some awkward moments but I think telling her that I come from a far, faraway land sort of brought me back into her grace again)
I am not really sure how sensitive the people here are but just to be on the safe side, I decided to ditch the offensive Tee which says "STOP ABORTION, KILL THE SLUT" tee and wore something a little less loud. So Aria who was from Delhi but works in an IT firm here (FYI there are about 10,000 IT hubs in this fucking city itself), came to my hotel and we had dinner at the Graze which was the hotel's Dinning hall. I have nothing nice to say about the fucking food there because I don't like Australian style,no not that I don't like Australian at all. Yes, I am fucking racist. Anyway, the best thing about Graze is that it has an insane collection of wine and alcohol that would probably get me drunk on the spot. But having the pub crawling agenda, we decided not to have so much to drink but to save it for later.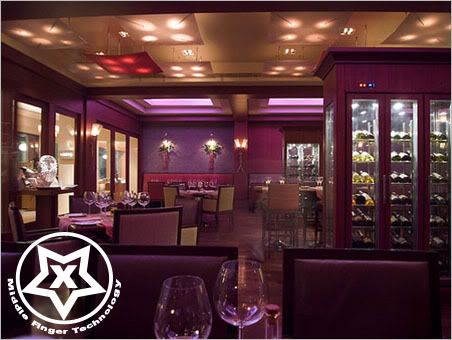 Graze @ Taj Residency
Our first stop was Mojo, one of the better known pubs in Bangalore. I mean it was nice, less smoke, the songs are not that fucking load and the booze was there and that is all that matters. We drank till we got a little tipsy and then move to the next bar - Styx which was my kind of bar. But it was cool because damn the bitches there were so damn fine and they played my type of music all night long - Hard Rock. I thought Aria was hot but coming here made me realized that I was with the tip of the ice berg. You can get a hard on just by smelling them fine ladies there. But that doesn't matter 'cause there is nothing a little alcohol can't fix. By the time the alcohol almost hit my brains, Aria was already looking like Miss Universe.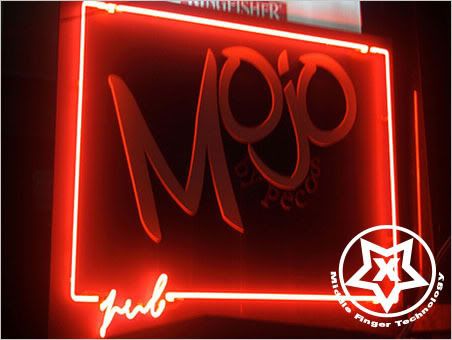 Self explanatory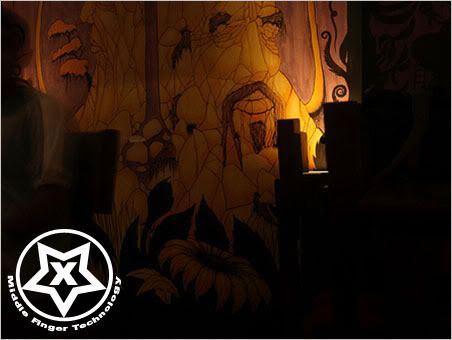 Wall art inside Mojo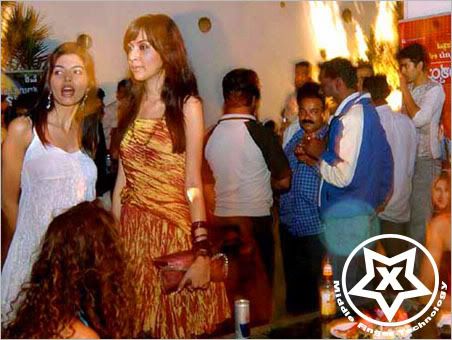 Hot curry babes
We sorta just stick to Styx because I guess we were already having too much fun drinking and getting acquired with the physical part of our bodies in there. But eventually, all good things have to come to an end. And by God, Aria is a worse hit stoner than I am; that is why she is sleeping in my bed right now. That piece of sweet ass is lying on my soft bed, and I can see her boobies move up and down underneath her thin low cut dress. It was like KFC served to me in a bucket. God damnit! How could she be so fine.
But I can fucking assure you that there is no fornication there...
The reason being:
I don't fuck someone who is drunk when I am not drunk; to me that is consider rape. Unless I am drunk too then that would be a different case.
I don't think I wanna hook up with a local here, but if she is a tourist too, who the fuck cares? But a local? Hell no.

I don't wanna be waking up next morning, where I will be forced to wear a cute little outfit then put on an elephant parading through town to attend a shot gun wedding?
I realized that I am pretty close to the Middle East where they punish anyone and everyone who commits crime by amputation right? They fucking cut off the part which commits the fucking sin right? Right? Right? Right?
Lastly, I am suppose to be like in mourning

and I don't think I could bring myself to do something that would make me feel not good and disrespectful of the memory of the one I mourned for.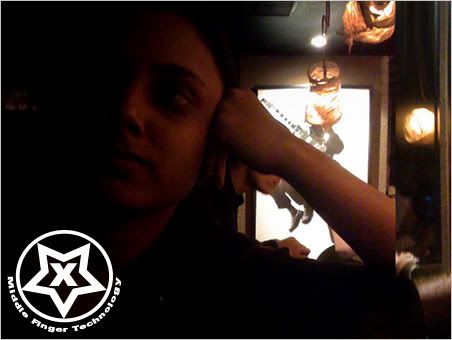 Dreamy Aria
So yeah, this is me sitting in a corner like a bitch protecting his hymen , keeping away from the bed, blogging and reminding myself not to let my fucking dick do the thinking. I have the fucking internet, my notebook and 5 seasons of F.R.I.E.N.D.S. to keep my penis from moving too close to the bed. I can always login MSN to chat with some friends of mine who stays in the monastery but wait there no one online right now. It's only 2 am here and 5am in Malaysia. Where the fucks are my friends when I fucking need them? Oh well, there is always the cold shower, if I really need one.

xniquet's journey across India