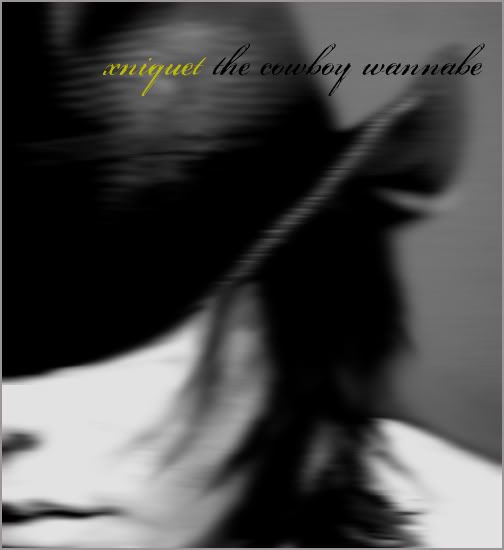 And it finally happened; America has finally slip and slide into my veins. Not only have I developed a fond taste of listening to country music, I am getting into the whole Brokeback dressing but please do not be confused with my sexuality. I am still 110% straight, not offense to them gay cowboys but I still think stabbing someone's anus or being stabbed in the anus is really gross. God damn it, every time the seer mentioned of gay, images of two guys moaning and getting it on just runs across my mind, this is partly evie's fault for tricking me into watching gay porn with her. It really spoiled and corrupted a section of my innocent fragile little mind. Enough of gays already, what I am getting at is that yesterday while shopping, I suddenly this urge of getting a real cowboy hat. And so I started a cowboy hat shopping rampage and not before long, I got my very first and very own 10 gallon hat. I am not sure why they call it a 10 gallon hat but I think someone told me before that because the hat could hold 10 gallons of liquid. And it didn't just stopped there, now I am having the urge to buy a pair of cowboy boots, sooner or later I guess I will be fully dressed up like a cowboy and I shall put all the blame Trace Adkins, Tim McGraw and Alan Jackson for their music. Lisa tried on my cowboy hat but obviously my 10 gallon hat was way too big for her, so I guess tomorrow we are going to go on a little shopping rampage again, this time for some more cowboy gears and also a nice little cowgirl hat and outfit for Lisa. You know nothing is sexier than a cowgirl with nothing on but just a hat. So from a week from now, if you see two "Cowboy Celup" (Cowboy wannabe) arriving at KLIA, you know who those two are.
09.12.08
No tweaking/update to the blog-Day out with Lisa to Hollywood-Metallica's Death Magnetic is out.
09.13.08
I haven't done many changes to my blog today only minor ones. First changes done to the fireball search button to make it align with the text box; pictures in this era with no longer have 10 pixel thick white frame but will be using grey colored 2 pixel thick frame as borders. The Fonts used in this blog are Bauhaus 93, Arial Black and Porcelain. Finally, placing a test video clip on the side bar – this is where all my future video cast or video clips will be placed.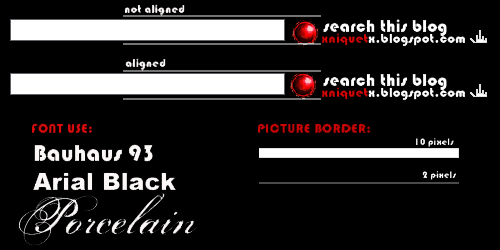 xniquet-wiki article available - the xniquet's official blog
xniquet-wiki article available - era: middle finger technology