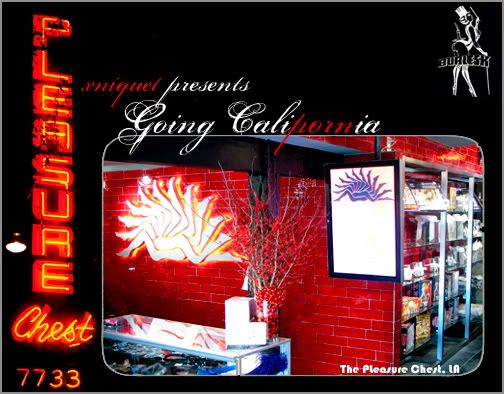 Besides shopping for our cowboy gears, being in CaliPORNia isn't complete if you haven't visit one of the educational sex shop in LA. Man, I tell you I thought that I have already have a degree in porn but after visiting the Pleasure Chest sex shop in LA, really make all my porn knowledge feels like high school level porn. But I think it is great that we went there because I manage to learn about cool sex toy that I never knew existed and not to mentioned dropping a few of them into my shopping cart.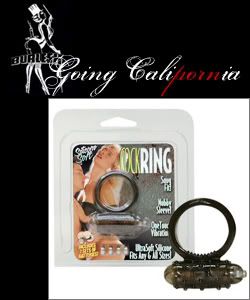 Vibrating Cock ring
A cock ring is most often used to make an erect penis harder and bigger, to keep it that way for a longer amount of time, and to delay and heighten orgasm. Cock rings work by constricting blood flow, keeping blood in the shaft of the penis. When a wearer finally does ejaculate, the sensation is more intense, since it took a longer time to come, and because the penis is filled with additional blood., I didn't purchase any cock ring if you wanna know and even thought Lisa was pestering me to get one because it looks cute.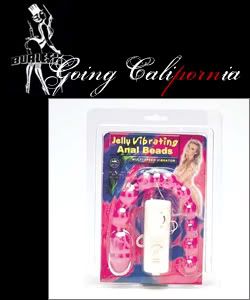 Jelly Vibrating Anal beads
Anal beads, also known as "Thai beads"(I don't know if the Thais invented it or not) are a series of beads either attached to a string or solid piece of soft rubber, designed for anal penetration. At the handle end, there will be a large hoop or something else to allow the user to pull the beads out, and to prevent the entire string from slipping up into the rectum. Vibrating Anal Beads has small vibrator attached in the bead for enhanced stimulation. Nope, I didn't get this, I have shit-phobia and anal is way too much for me to handle.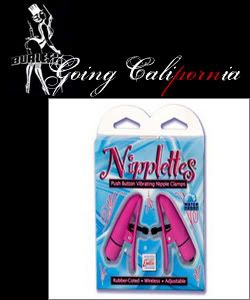 Wireless Nipple clams
Everything is going fucking wireless these days, even nipple clams. A nipple clamp is a clamp used to stimulate the nipples by applying varying degrees of pressure. Its basic principle relies on restriction of blood flow to the erect nipple. Wireless nipple clamps are comfortable, independent clamps that offer a sensual vibration. The rubber coating allows them to be non-chaffing during use. The turn screw is for tightening the clamps for just the right amount of pressure. You know I wish it comes with a slight electric shock, wouldn't that add more fun to it? I am tempted to get this one but only with the shock feature.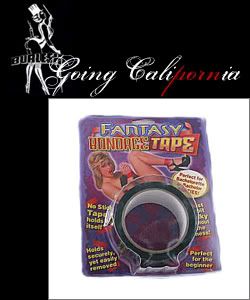 Bondage tape
Bondage tape is a 2-3 inch wide strip of thin plastic material that adheres only to itself, without any adhesive, that is typically intended to be used in erotic bondage. Since it does not stick to the hair or skin, a bottom can be tightly bound and/or gagged without causing harm when the tape is removed. I got lots of these, I mean this is 100 times better than using duck tape right? because I pity the ones who always have to play the victim.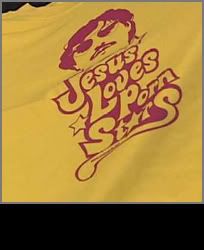 There are just too much sophisticated toys lying all around the store and I have no time to really named them and also learn the many many genres of porno movies which I would probably do it in another post. You know, after stepping out of the store with my newly acquired knowledge on porn, I feel like I am a walking porn encyclopedia. Sadly, besides the bondage tapes, I didn't get any cool toys, come on how I am going to pass by the customs when I go back to Malaysia. You fucking know how uptight the Malaysian government is these days. Anyway, Lisa found me fooling on the internet again during my sleeping hour and we made a pack that if she ever caught me cheating on her with the internet, I am supposed to go to church with her. So I guess I have to keep my word and go to church with her the next week, even though I promised her that I would go but I didn't promise what to wear. YAYY!!!!