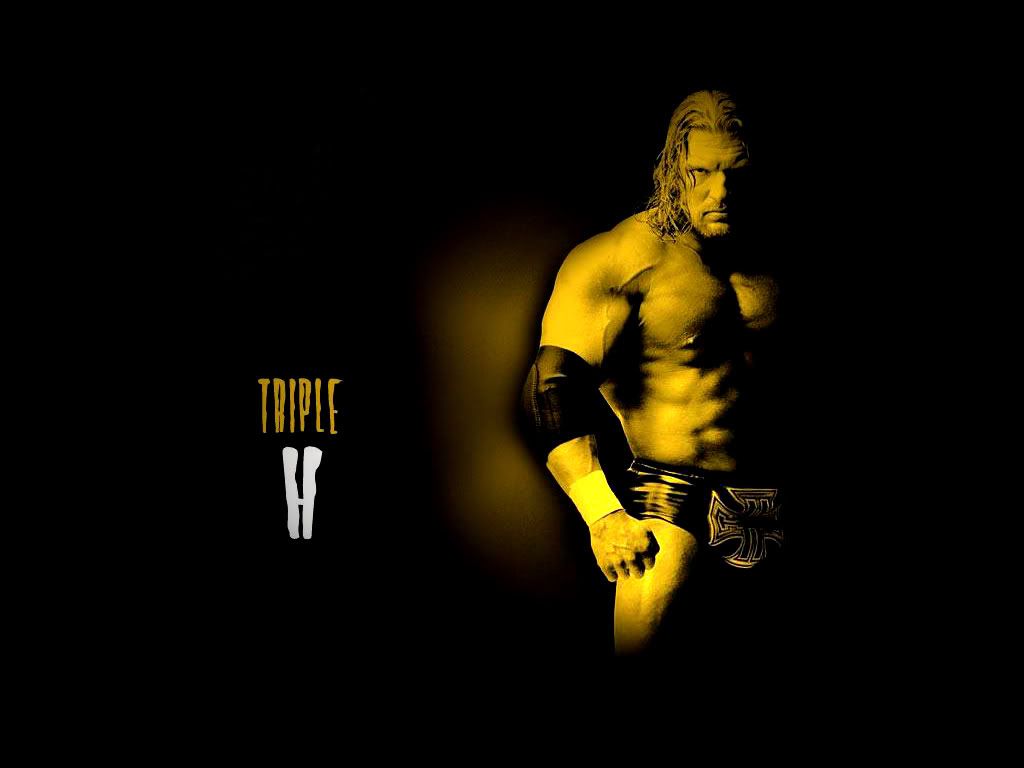 After 3 months of being in bed, eating, lazing, watching TV, excused from bathing
woa woa
, occasionally sneaking KFC into my tummy and not having any physical exercise at all but if you consider channel surfing as exercise then I am not completely non active, it has happened. After the months of hard work being a dedicated tub of lard, it has finally paid off and I have gain weight and I am fatter and I am on my way on becoming Triple H. My hair is long enough already and the only thing I need is a water bottle and to work on is the spitting of water. Does anyone know what kind of bottle does Triple H uses? Anyway, this is also my thank you speech post on my success in gaining some weight, I would like to thank my Banana Pudding that I have create which is a variation of the Bomb Alaska dessert. After trying to perfect this dessert, I have to taste countless times of my banana pudding to perfect it which of curse being a dessert it has a high content of sugar and through the process I think I have consume a whole sack of sugar and I am in the risk of having diabetes. Below is the Banana Pudding before and after it is placed in the fucking oven.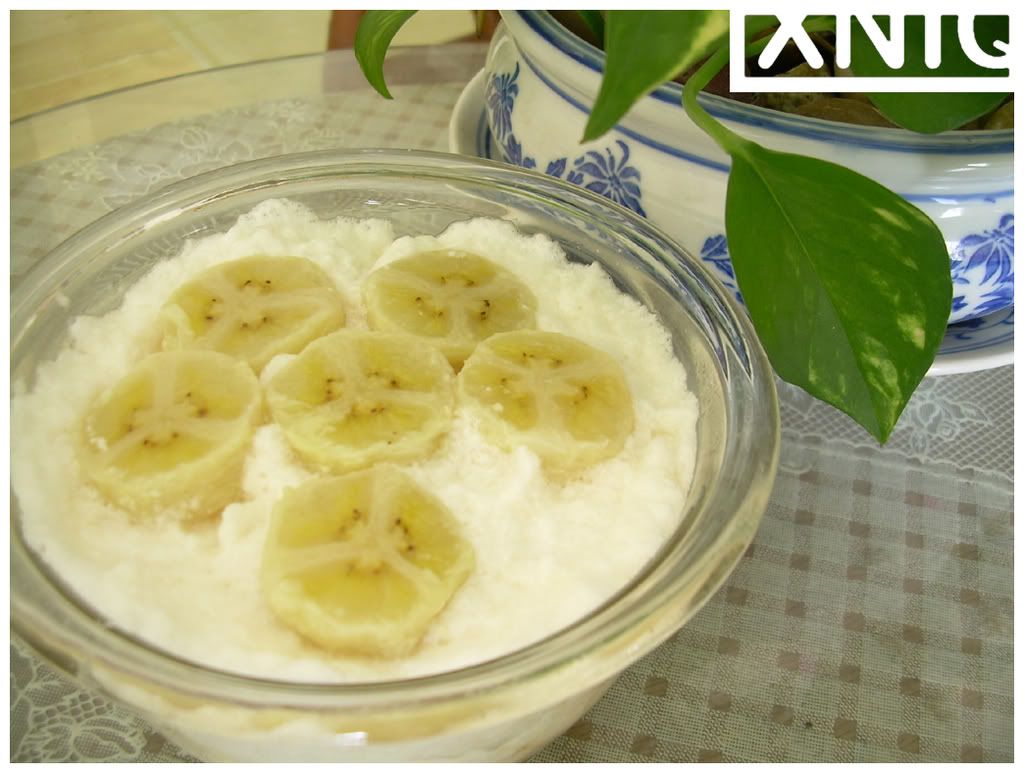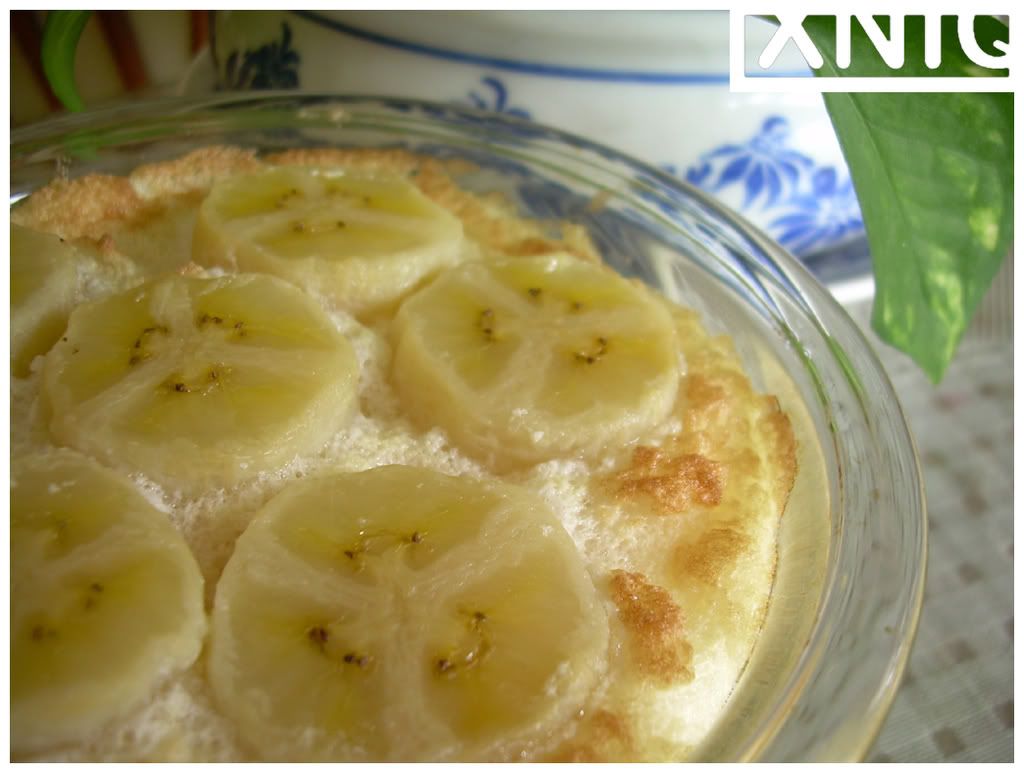 Article on xniquet-wiki available:

what xniquet is cooking: banana pudding
Besides working on the spitting of water, I think I should get myself a wrestling trunk and a championship belt (since Triple H is the current WWE Champion) and perform my Friday the 13th show dress like that, check out the video clip below and you will get what I mean.
I blew a sign of relief after I get off the scale because my constant weight lost has been really disturbing of late and now I am just 1.5kgs away from reaching 70kgs which is supposed to be a healthy weight for me (I think). Yayy!!! Some other suggestion to gain weight besides making and eating lots of banana pudding might include eating late at night as suggested by Cenni, adding lots of butter to the movie popcorn which might result in tummy ache, and here is a previously get fat tutorial: Getting Fat 101 . Total gain in weight after months of intense eating and bumming is = 1kg. But seriously I think woa woa did better than me because I am having problem carrying her these days. But with success comes a certain side effect, the scar I got on my forehead is still visible after using all those expensive products, I guess it has to do with the imbalance hormone by the weight gain, I guess you can't win them all…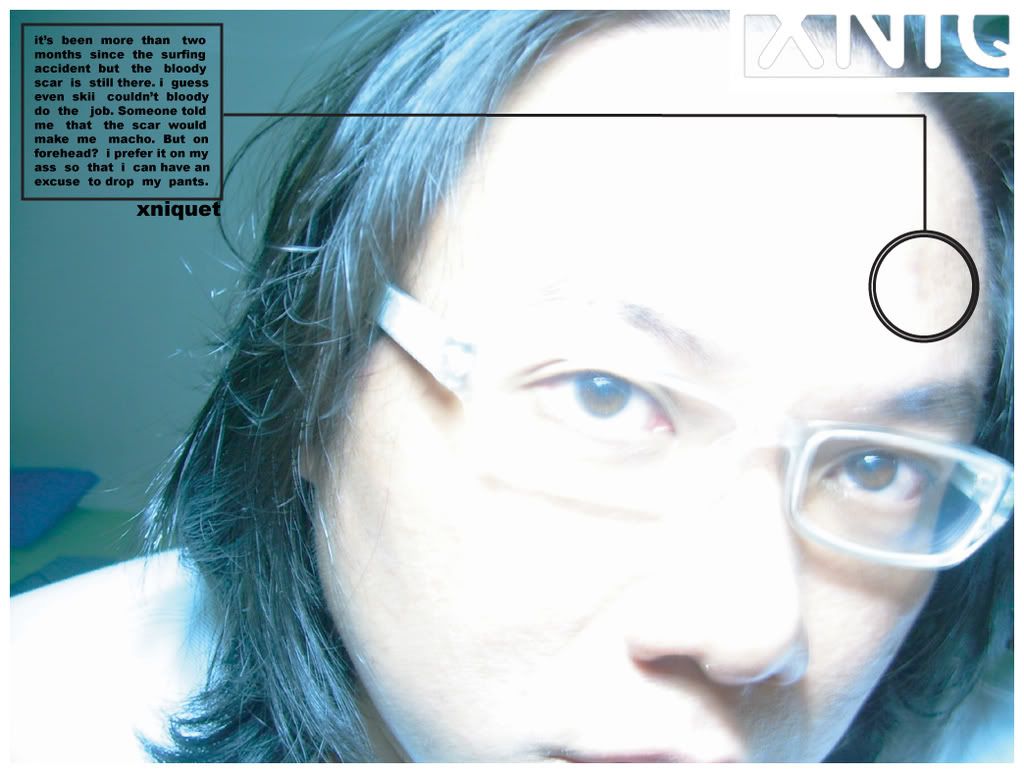 related post:
xniquet's eating playlist: get fat 101

what your mind says?
can you think of anymore ways to get fat?