So how do you find out more about a girl that you really like. Really like to bed that is. Besides reading her blog (if she has one), or preying on her Friendster, MySpace accounts, yet you still can't find out how and what type of a girl she is in bed? But recent study shows that that is a significant correlation between the type of car a girl drives and the type of personality she has in bed. So instead of going to her place in the late of the night to stalk her or to dig up her trash can. You might just wanna find out what she is driving or the type of vehicle she would like to be on, to find out what type of girl she is in bed.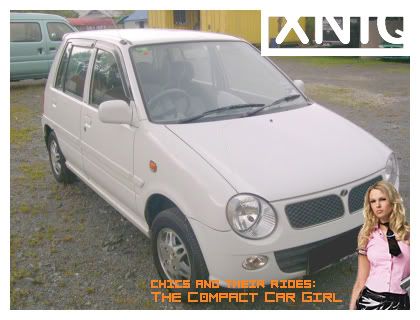 The Compact Car Girl (i.e. Produa Kancil)
She values practicality and lives to be low-maintenance. You don't need to be bleeding cash on a date with her. Size doesn't matter to her in bed as long as they are functional.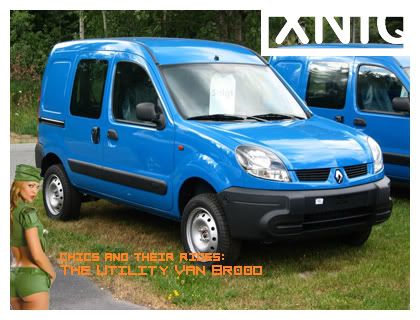 The Utility Van Brood (i.e. Renault Kangoo)
She is an easy going girl and is looking for a guy who is solid and dependable just like her ride. She also plans to get a guy who is going to take control of her in bed.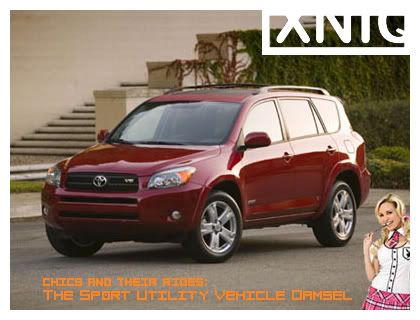 The Sport Utility Vehicle Damsel (i.e. RAV4)
She is adventurous and she has a high energy level. The bigger the SUV that she drives the bigger her self centeredness is. In bed, it is all about pleasing her, show some results or you'll be spinning off her bed so fast, you didn't even see it coming.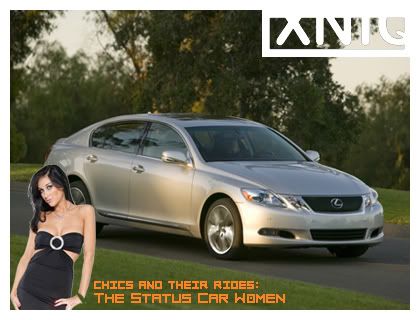 The Status Car Women (i.e. Lexus)
Successful, aggressive and confident; the lady who drives a Lexus seeks the same in men. But don't be intimidated with her successbecause underneath it all, she is warm and needs tender, loving and care and not to mention a good humping from time to time.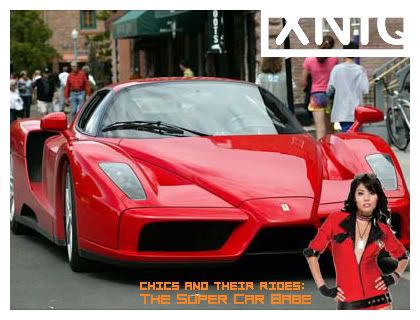 The Super Car Babe (i.e. Ferrari)
This babe is all about the limelight. Giving all the limelight is always not sufficient. The best way to get in her pants is by complimenting your ass off. In bed, anything goes baby, as long as it is not the long, boring normal sex. If you are into experimental sex, this is the babe to be with.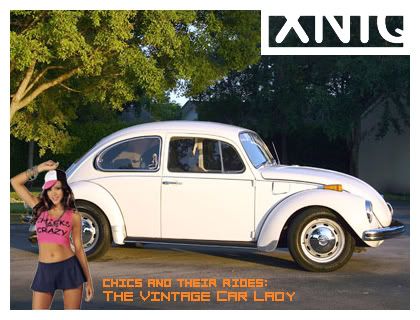 The Vintage Car Lady (i.e. Volkswagen Beetle 71)
This shows she needs space and appreciates classic quality. Being a gentlemen and down to earth will definitely get you into her good book. Don't expect to have sex with her on your first date or second or third…. She is traditional and may take a little while to warm up to the idea of pre-marital sex.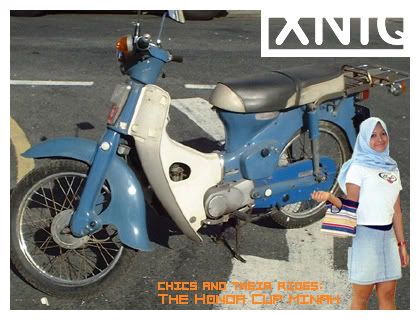 Last but not least,
The Honda Cup Minah (i.e. Honda C70)
Anything goes for her since she wouldn't mind being caught dead riding that piece of junk. She would even do you on the seat of the bike because it has been seen and filmed down before. Please check your local porn provider for the video clip.
I have to admit when it comes to cars, I am a noobie. so special thanks to Calv of Recorded Moments for helping me out on sorting what car is what car.